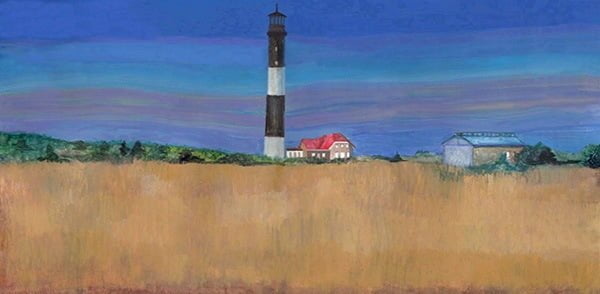 OIL PAINTINGS
"The Field" 11.3″ x 22″ Mix Media, 2017
BRIEF HISTORY
In the pass, the lighthouse functioned more as an entrance marker to ports. Consequently, then as a warning signal for reefs and promontories.
Afterward, mariners found their way through fires built on hilltops.
GUIDED PATH
Likewise, improve visibility, placing the light on a platform became a practice that led to the development of new technologies.
Indeed, it has been going through many changes until, industrialization came and took over.
Video Link
LIGHTHOUSE SHORE
This subject is located on Fire Island National Seashore in Long Island and east of Robert Moses State Park.
It is impressive to see how the Light gleams at sunset; It makes you stare for seconds.
Waiting for the following Stella effect to sparse. Like fireworks against the blue sky.
Oil Paintings
THRILLING PLACE
Furthermore, we cannot escape its surrounding spell. Miles of history is guarding uncover secrets. Afterward, it is thrilling.
Oil Paintings
SEEK AND FIND
While walking its beach, get ready for how suddenly everything changed in seconds.
There is a combination of fear and satisfaction.
ENIGMA AND MISTERY
Alternatively, your mind runs wild, thinking of dead souls roaming these beaches. And nature guided us live with it in peace.
Now a landmark, its beauty inspires fear and passion for loving creating stories. conversely, about love, mystery, or perhaps dead.
"The Path" 38″ x 29″ Oil on Canvas, 2017
LIGHTHOUSE